Pest Control Services in Chennai | Tamilnadu Pest Control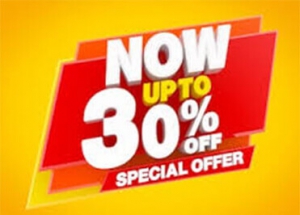 You want your House and your family to be pest-free and safe. Tamilnadu Pest Control service in chennai can help! Every house is different, which is why we custom-design your pest control treatment plan for your house and office
Keep pests out of your House or Office. Expert Pest Control Service Guaranteed.
Tamilnadu Pest Control is the most comprehensive, all-inclusive pest control ever. Our Service Consultants will conduct an in-depth inspection of your home or business. We'll find out where pests get in, where they're hiding, and what damage they could be causing. You'll receive detailed inspection notes plus a treatment and prevention plan. And if you ever see a bug again, call us and we'll re-treat your home or business for free.
Termites won't limit their path of destruction to your insulation, obviously. They much prefer the good stuff that your home has to offer: The wood. So your home could be experiencing extensive termite damage but your insulation could be fine, and your energy bills could be stable.
Rodent infestations can cause major headaches to homeowners. When you have an infestation on hand, tackling the issue on your own with a few traps may seem like a good idea.Many people don't realize that any house is vulnerable to a rodent attack.
The insects have been on the earth surface for more than 400 million years. This means that they have proved themselves as good survivors. It has been found out that the cockroaches were alive during the age if dinosaurs. They are in fact considered as the first flying animals.
Tamilnadu Pest Control Service Includes:
4 comprehensive treatment visits per year
Guaranteed complete control of over 36 of the most common pests*
 termite monitoring
Bed Bug Protection**
Termite Protection**
Cockroach Protection**
follow-up visits and service calls between scheduled treatments
Products are inaccessible to children and pets
No baseboard spraying
Treatment of home exterior to create a protective barrier that keeps pests out
Treatment of all playground equipment and mailboxes for ants, spiders and wasps
Removal of all spiders, wasps and mud daubers from eaves
Detailed notes after each treatment
**Only available with an activated Tamilnadu Pest Control program.